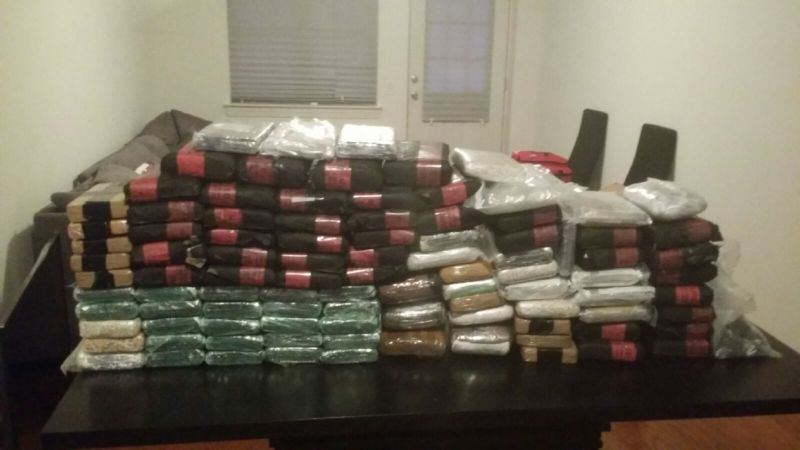 In a startling announcement, authorities in New York and New Jersey reported Monday that they had confiscated a whopping 122 kilograms (nearly 270 pounds) of opioids worth more than $30 million in a pair of recent busts. One of the seizures yielded 64 kilograms (more than 140 pounds) of the extremely potent fentanyl opioid. That batch alone is enough to provide lethal doses of opioids to 32 million people.
"The sheer volume of fentanyl pouring into the city is shocking. It's not only killing a record number of people in New York City, but the city is used as a hub of regional distribution for a lethal substance that is taking thousands of lives throughout the Northeast," Special Narcotics Prosecutor Bridget G. Brennan, said in a statement.
But it's not only killing a record number of people in the Northeast, either—it's killing nationwide. Between 2000 and 2015, opioid-related deaths in the country more than tripled. The Centers for Disease Control and Prevention reported that more than 33,000 people died of the highly addictive drugs in 2015.
Read 7 remaining paragraphs | Comments
Source: Ars Technica